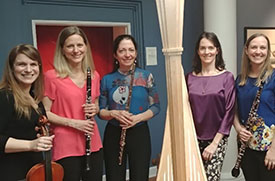 The Merian Ensemble will perform the world premiere of Higdon's latest work, The Sound of Light, on Monday, March 27, at Kennesaw State University. This ensemble is a group of colleagues from the Atlanta Symphony Orchestra dedicated to performing and commissioning chamber music composed by women.
Music for The Light That We Hear Now Available
The solo part/piano reduction set for Higdon's newest flute work is available now. Orders can be placed by going to the Works/Orchestral section.
NEW RELEASES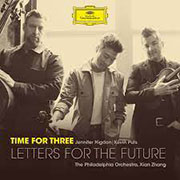 2023 GRAMMY WINNER!

Lawdon Press is pleased to announce this new recording of Concerto 4-3. Under the baton of Xian Zhang, Higdon partnered with the trio, Time for Three, and the Philadelphia Orchestra to make this dynamic recording. The CD is available on amazon.com and deutschegrammophon.com and on all streaming services.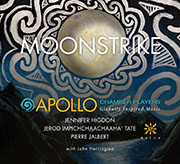 Higdon is honored to be a part of the sixth recording by the Apollo Chamber Players. It is available for streaming on Amazon Music and Apple Music.