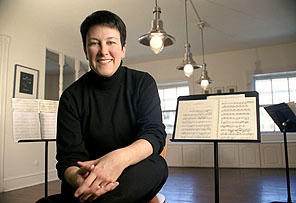 Pulitzer Prize winner Jennifer Higdon maintains a full schedule of commissions and her music is known for its technical skill and audience appeal.
"There's something very American in the sound of her music, and something I'm tempted to call joyful--not in terms of what is expressed...but in how it is expressed. She is a composer in love with composing." -The Baltimore Sun
UPCOMING PERFORMANCES
APRIL 17, 18, 19, 2015
blue cathedral and Concerto for Orchestra

The outstanding Houston Symphony Orchestra (Robert Spano, conducting) will perform two of Higdon's most well known and popular works. Join Higdon at these performances and stop and say hello to the composer!
NEW RELEASES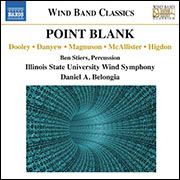 Higdon is happy to be a part of this new recording by the Illinois State University Wind Symphony, Daniel Belongia, conducting.  Higdon's Percussion Concerto is performed by percussionist, Ben Stiers.  The orchestra version of this work won a Grammy for Higdon in 2010.  This recording is now available through amazon.com and naxos.com.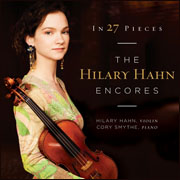 This CD features the world premiere recordings of 27 encores that Hilary Hahn commissioned.  Having written a concerto for Hahn, Higdon was delighted to be included in this exciting project performed by Hahn and Cory Smythe, piano.  Just released on November 11, 2013, this recording has already shot to #3 in classical music sales on amazon.com.