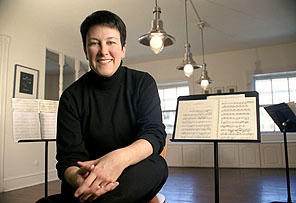 Pulitzer Prize winner Jennifer Higdon maintains a full schedule of commissions and her music is known for its technical skill and audience appeal.
"There's something very American in the sound of her music, and something I'm tempted to call joyful--not in terms of what is expressed...but in how it is expressed. She is a composer in love with composing." -The Baltimore Sun
COLD MOUNTAIN RECEIVES TWO GRAMMY NOMINATIONS
Winners Announced Sunday, February 12, 2017

A big congratulations to Higdon for her Recording Academy/GRAMMY nomination for Best Contemporary Classical Composition and to Santa Fe Opera for the nomination for Best Opera Recording!
NEW RELEASES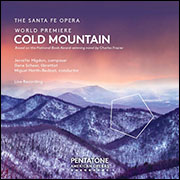 Higdon is pleased to announce the April 2016 release of the world premiere recording of her first opera, Cold Mountain.  This live recording with the Santa Fe Opera (Miguel Harth-Bedoya, conducting) features performances by Isabel Leonard, Nathan Gunn, Emily Fons, Jay Hunter-Morris, Kevin Burdette, and Roger Honeywell. This recording will be available on www.pentatonemusic.com and www.amazon.com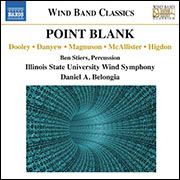 Higdon is happy to be a part of this new recording by the Illinois State University Wind Symphony, Daniel Belongia, conducting.  Higdon's Percussion Concerto is performed by percussionist, Ben Stiers.  The orchestra version of this work won a Grammy for Higdon in 2010.  This recording is now available through amazon.com and naxos.com.