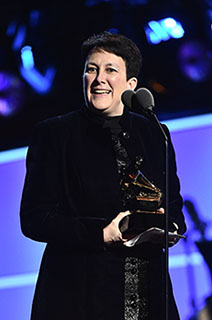 Lawdon Press is happy to announce that Cold Mountain will receive its West Coast premiere this summer at the Music Academy of the West. This exciting new production is created exclusively for the Academy and will be directed by James Darrah and conducted by Daniela Candillari. Performances will occur on August 2 & 4, and Higdon will be present.
"...Higdon's most striking achievement doesn't fit so easily into a biography, and that's how thoroughly her music has filtered into every stratum of classical music culture in the United States." Gramophone, March, 2017
Photo: Getty Images
Low Brass Concerto
June 22, 2019, 8:00pm, Baltimore, Maryland
As part of the 2019 New Music Festival, presented by the Baltimore Symphony Orchestra, Higdon's Low Brass Concerto will receive its regional premiere under the baton of Marin Alsop. The BSO is one of the co-commissioners of this wonderful new work.
NEW RELEASES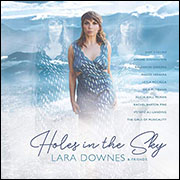 Lawdon Press is pleased to announce the world premiere recording of Notes of Gratitude. This recording of Lara Downes, pianist, features a collection of music written by and performed by an amazing group of today's female leading artists. This recording is available on amazon.com.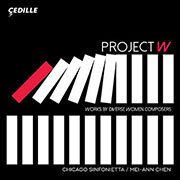 Lawdon Press is pleased to announce the world premiere recording of Dance Card. This recording is performed by the Chicago Sinfonietta, under the baton of Mei-Ann Chen, Higdon is honored to be a part of this CD which includes a collection of newly commissioned American works. This recording is available on cedillerecords.org and amazon.com.