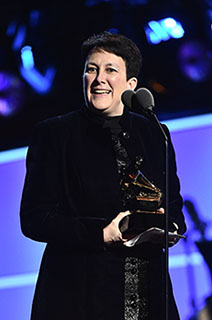 Lawdon Press is happy to announce that a new production of Cold Mountain will be premiered at the Academy of the West. This exciting new project will be directed by James Darrah. Performances will occur on August 2 & 4, and Higdon will be present.
Photo: Getty Images
WORLD PREMIERE-Poetic Soprano Sax
February 26, 2019, Northwestern University, Evanston, Illinois
Higdon arranged this work for soloist, Taimur Sullivan, outstanding saxophonist and faculty member at Northwestern University.
NEW RELEASES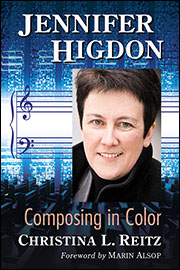 Christina L. Reitz is an associate professor of music at Western Carolina University. Her research on Jennifer Higdon has been published in the Grove Dictionary of American Music, the International Alliance for Women in Music Journal, and the North Carolina Literary Review.  Now Reitz examines five symphonic works and her first opera—with commentary by Higdon—with a focus on compositional history, musical characteristics, formal analysis and critical reception.  The book is currently on sale through mcfarlandbooks.com or amazon.com.